We are dedicated and passionate professionals within the global Augustinian community living the core values of Truth, Love and Community.
"As long as I am a good teacher, I will continue being a student."
Saint Augustine
Relationships are key to an Augustinian education
Relationships at St Augustine's College are at the core of all we do. We seek to create and maintain a strong relationship with your son to prepare him for life-long learning. We endeavour to guide and assist in his development as a young man and Augustinian graduate.

The relationship between your son and his teachers is paramount to the overall success of his schooling experience. Research consistently demonstrates that teacher quality is the most significant in-school influence on student engagement and outcomes.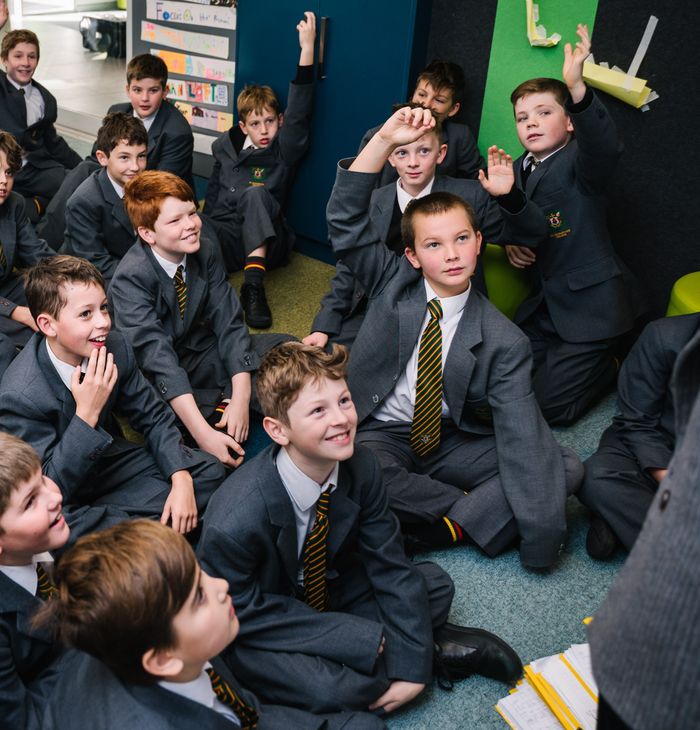 Our Augustinian Educators
Our Augustinian educators are not only classroom teachers, but are proudly comprehensive in their care of our students. Each member of staff has made a conscious choice to teach boys and is passionate about boys education. They enjoy the sense of humour and energy of our students, and seek to build relationships, design a curriculum, and structure a classroom to engage your son in learning.

A Place Where People are Valued
We are proud of the quality educators at St Augustine's College, as well as our exceptional support staff, that play an important role in ensuring your son has a safe and supportive learning environment.
The staff at St Augustine's College are respected, trusted and cared for, and given the opportunity for growth, experience and leadership. The contribution of all staff is recognised and valued as we strive for the formation, wellbeing and success of our students.
If you're a dedicated and passionate professional interested in education with meaning, we'd love to hear from you. Please visit our Careers section for a list of current opportunities.

What do our students think makes a good teacher?
Hear what they said in the lead-up to World Teachers Day:
"Patience is the companion of wisdom."
Saint Augustine