The many facets of student care are a priority for all our staff, bringing together a community that offers unconditional support to each individual. The diverse layers of this personalised care is what sets our College apart from other educational institutions.

The Students Office Pastoral Team works closely with Academic Office, Mission and Wellbeing, Sport and Co-curricular, as well as Compliance and Strategy, to ensure each student is immersed in a safe, happy and enriching environment which leads to a love of learning and achieving, and is tailored to the uniqueness of every student.
Pastoral care is provided by a community of staff:
• Deputy Principal - Students
• Dean of Students
• Tutors
• Leader of Wellbeing (Mission & Wellbeing Office)
• Learning Support and Enrichment (Academic Office)
• Careers Advisor (Academic Office)
• Ambrose Team (Psychologists/Social Workers)
Every team member works directly with parents and guardians to ensure your son is a valued member of our community. His journey begins with enrolment, then orientation, first day of school, student life at the College, graduation, and continuing beyond the school gates as part of St Augustine's Old Boys Association (SAOBA).
Psychologists and Counsellors - Our Ambrose Team
Our patron, Saint Augustine, turned to his mentor and good friend Saint Ambrose for advice and wisdom. Our students are encouraged to reach out to our highly experienced Ambrose Team of Registered Psychologists and Social Workers if they need help.
Many of our students who work with our Ambrose Team self-refer. Appointments can be made by students, staff, or parents. The Team liaises very closely with all key stakeholders in the care of our students and encourages early intervention through the provision of counselling, education and prevention initiatives.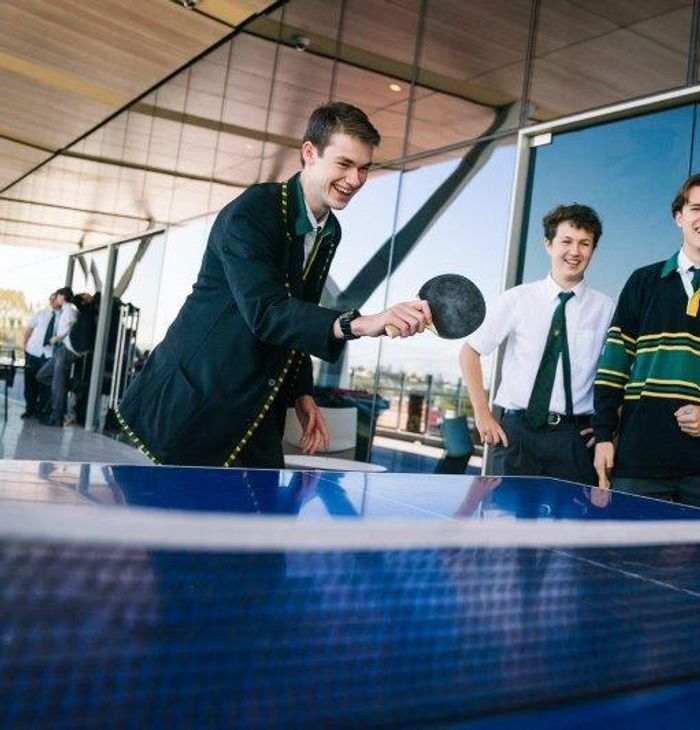 Statement of Commitment to Child Safety and Wellbeing
St Augustine's College is committed to providing education and care to children and young people to assist them to develop into high-achieving, supported students, positively connected to each other and to the communities in which they live and which they will serve.
The College is committed to ensuring the safety, welfare and wellbeing of all children and young people at the College and is dedicated to protecting them from abuse and harm.
At St Augustine's College, we have a zero tolerance for child abuse. The College regards its child protection responsibilities with the utmost importance, and as such is committed to providing the necessary resources to ensure compliance with all relevant child protection laws and regulations and to maintain safe and supportive College physical and online environments for all children and young people.
View our full Statement of Commitment to Child Safety and Wellbeing here.