Our College offers families the opportunity to access world-class and award-winning facilities close to home on the Northern Beaches of Sydney.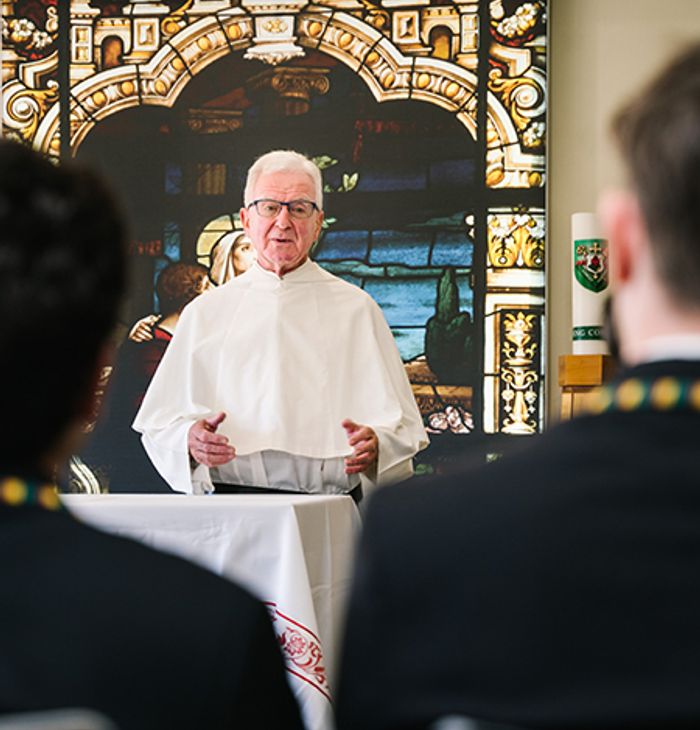 Monica Chapel
Monica Chapel is a place of prayer and peace for our boys and the community to connect and reflect. We have two Augustinian priests available at the College for students, staff and families.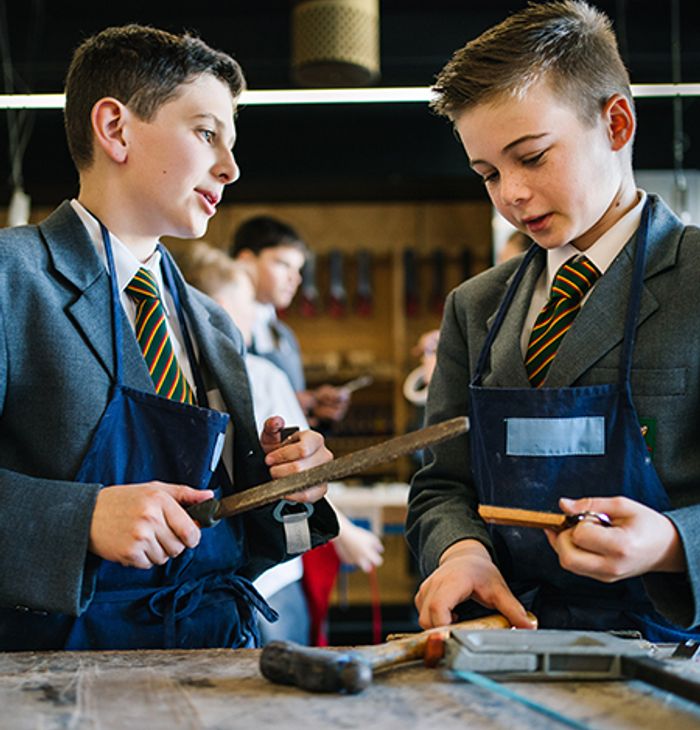 Design and Technology Workshops
Our TAS workshops offer open-plan multifunctional spaces, including a central working hub. There are two designated spaces for the Industrial Technology timber students. Design and Technology resources include 3D printers, laser printers and other specialty machinery.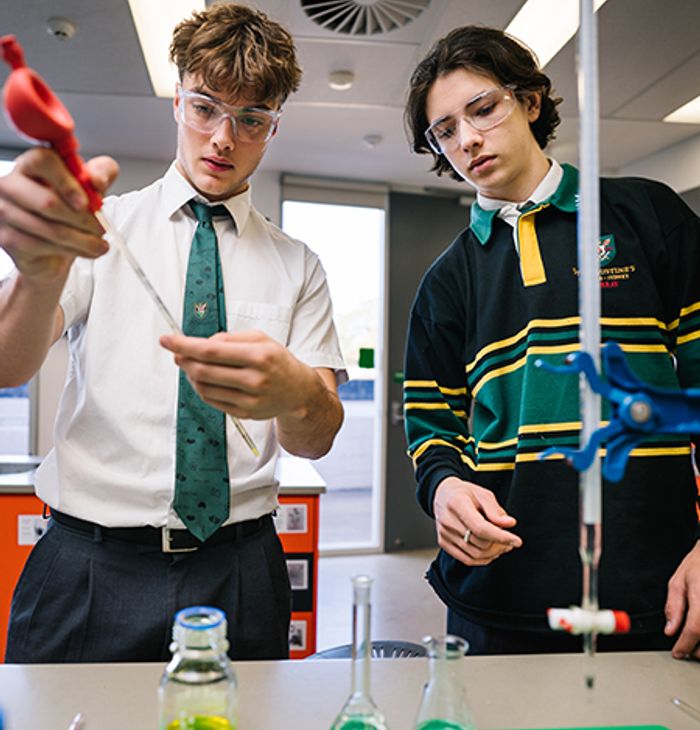 Science Spaces
The Mendel Science Wing includes open plan science laboratories and classrooms. The laboratories are connected to classrooms through large bi-fold doors, allowing teachers to move students between practical and theory lessons with ease. We are pleased that our Primary students have access to high quality science facilities usually only available to high school students.
Library
The library, referred to as our Augustine Resource Centre (ARC), is a key part of the award-winning Goold Building, spanning three levels and intentionally blurring the lines between library, transit areas and classrooms. This actively encourages the students' propensity to browse and immerses students in an engaging learning environment.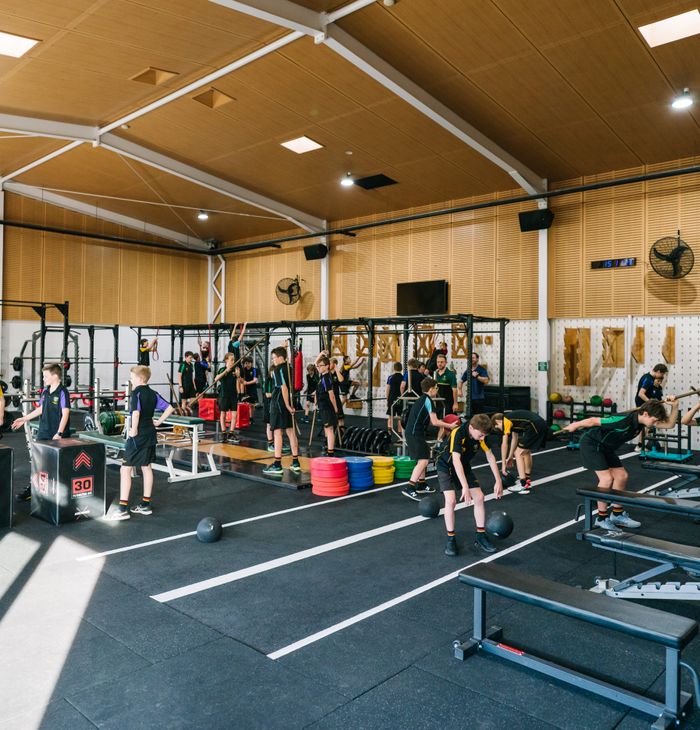 Open Spaces and Gymnasium
Our structured building program is undertaken with a commitment to maintaining ample green space. We understand that boys are active learners, and our open space allows students to burn off energy during breaks so they can focus during class. Our sophisticated gymnasium is well equipped and managed by Athletic Development Coaches.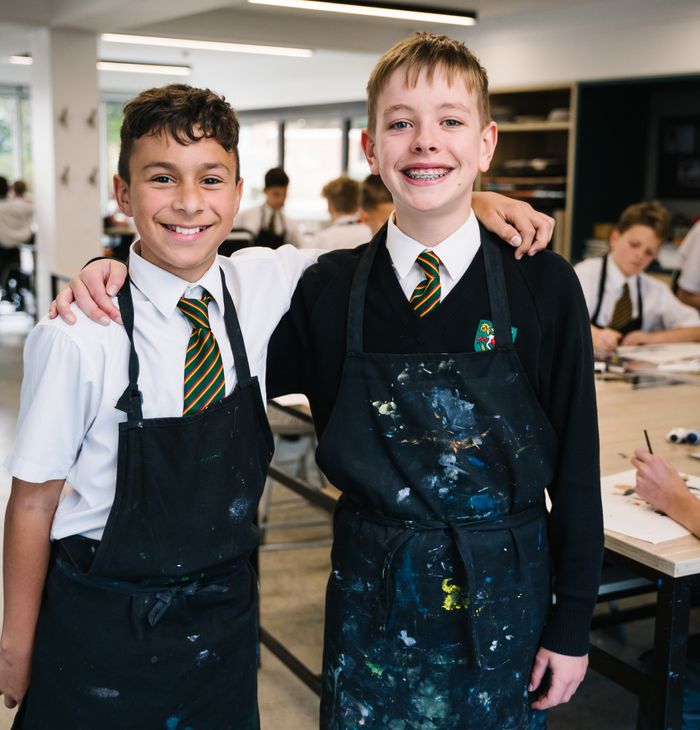 Specialist Art Studios
Our bespoke art rooms offer a creative environment with abundant natural light and were designed in close collaboration between architects and our Visual Arts faculty.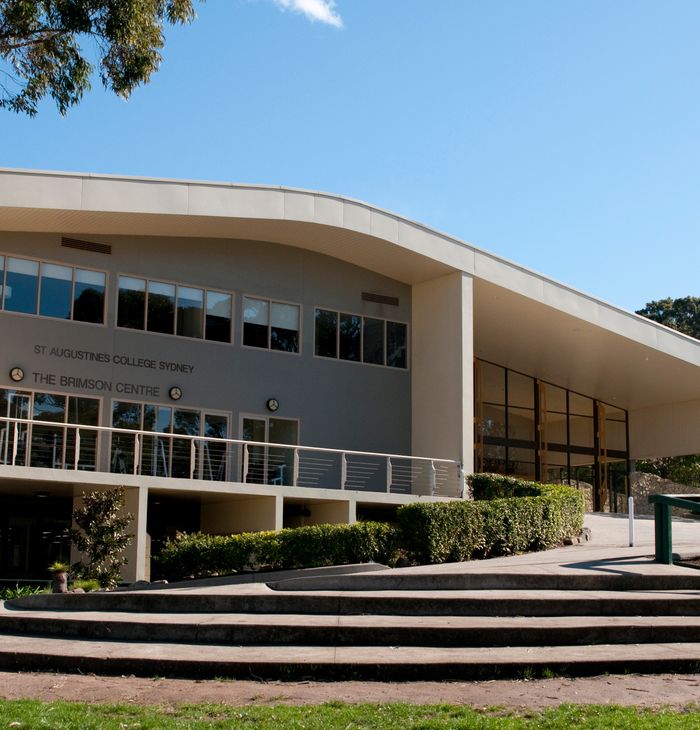 Halls and Auditoriums
We are fortunate to have both the Brimson Centre's multi-purpose hall for assemblies, events, sports training and games, and the multi-purpose Lecceto Auditorium.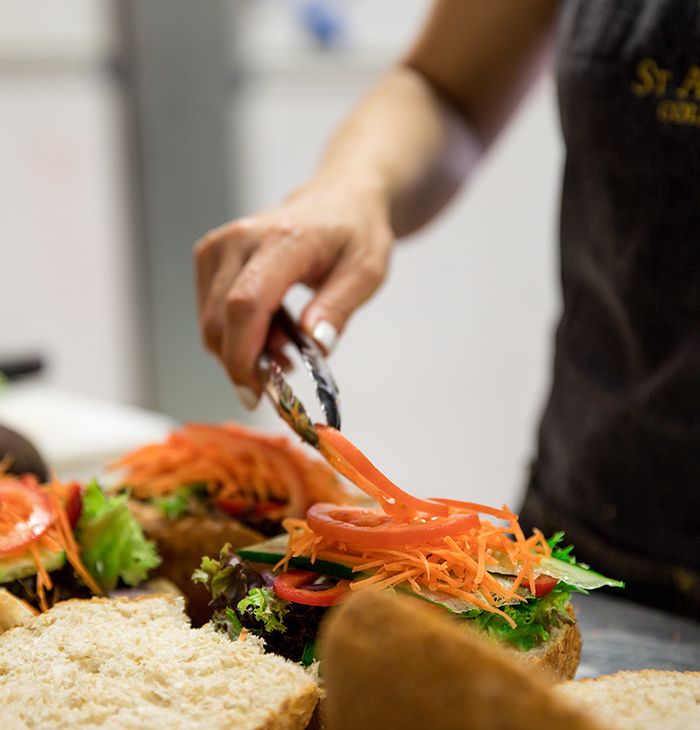 Canteen
Our canteen has been designed as a sophisticated commercial kitchen to effectively deliver high quality, healthy and tasty meals to students and staff, as well as being equipped to manage large scale catering for various events. Our dedicated Food Services team prepares and cooks nearly all food onsite. We run a cashless system for purchases, allowing easy spend tracking and ordering for students and families. Read more about our Canteen here.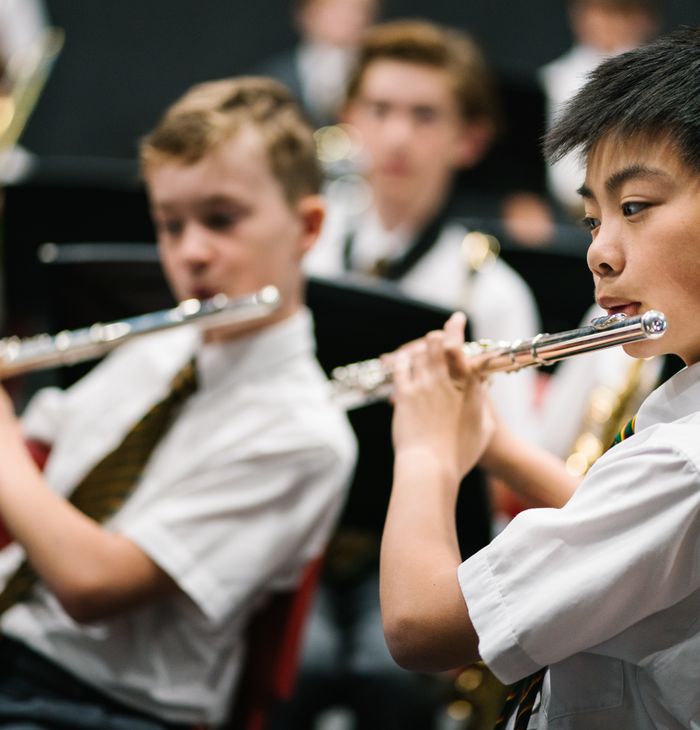 Architecturally Designed Music Hub
The Goold Music Centre forms part of the creative hub. It includes specially designed music classrooms, tutorial rooms, a recording studio, amphitheatre, and a multi-purpose auditorium with retractable seating. All rooms have been acoustically treated to accentuate sound properties whilst minimising sound spill between rooms. Creative storage solutions house the large collection of instruments and teaching material. Read more about our Private Music Tuition Program here.
The College has completed five major building projects in the past 14 years and continues to invest in the renewal of our learning spaces. We are grateful for the generosity of current and past parents who have financially supported the College's building appeals via the College Foundation.